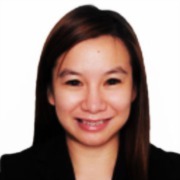 As an Admin, Nel provides administrative and support services to clients and their businesses.
She always dreamed of being part of the BGR team because she knew that this company is well-reputed and would provide her with an excellent opportunity to improve her skills, upgrade her knowledge, and gain experience.
Nel has an adaptable personality as a virtual professional, tailored to assist and engage with clients according to their preferences and needs.
In her free time, she enjoys being with her 2 daughters, 10 dogs and 1 cat.
She can leverage the time by efficiently managing tasks, automating processes, and providing expert guidance to streamline the workflow, allowing her superiors to focus on high-priority activities.
As she always says, "We are partners in accelerating your growth as a business".